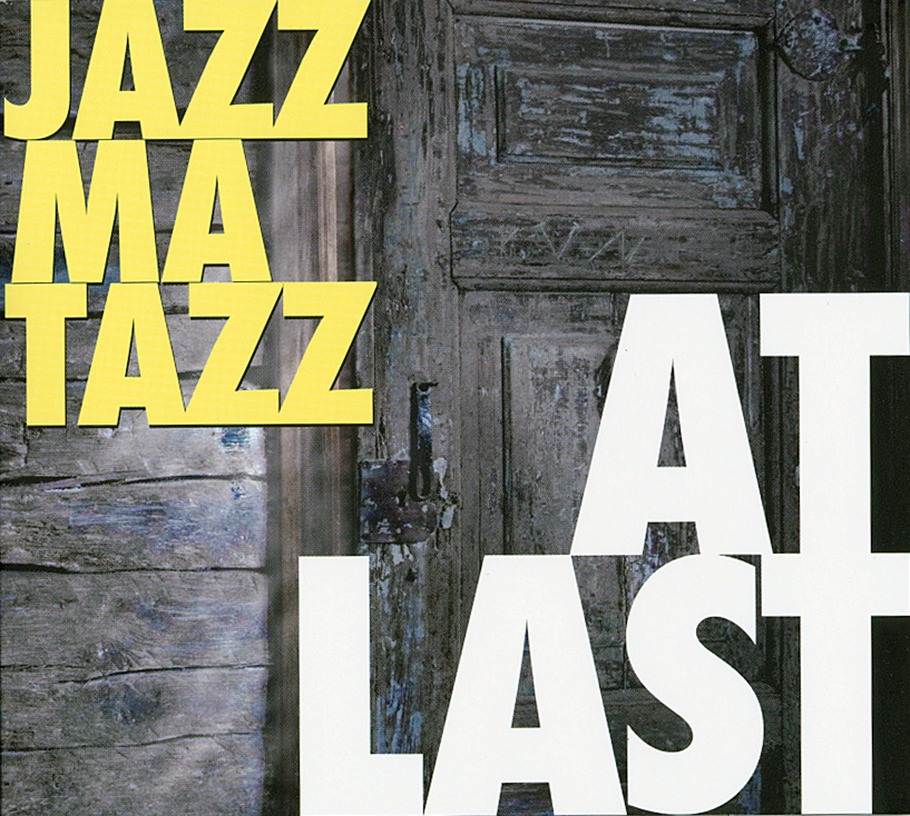 RAGCD1107 Available on iTunes, Amazon, Spotify etc.
CD also available on direct order   180;- SEK / €20 + shipping
JazzMaTazz - At Last. Released November 2011
Produced, Recorded, Mixed & Mastered by Patricia Viguurs

CD containing 16 songs + an additional "hidden track". 
1. It's Wonderful 3:26
2. Cheek to Cheek 3:41
3. At Last 05:31
4. Get Yourself a New Broom 2:46
5. The Lady Is a Tramp 2:52
6. Mean to Me 3:22
7. Frim Fram Sauce 2:31
8. Eastwood Lane 4:40
9. Route 66 5:57
10. Blue Skies 2:43
11. Blitzkrieg Baby 3:13
12. Love Is the Thing 3:45
13. One for My Baby 4:11
14. Fine and Dandy 3:05
15. That's All 4:39
16. You Go to My Head 5:11
Tore Ljungbergs recension i Orkester Journalen nr 5  2011
"JazzMaTazz bildades 1997, första cd:n kom året därpå.
Nu är andra plattan klar och den bjuder på svängig, elegant och avspänd swing från 1920-40 -talen.
De flesta numren är kända standardlåtar. Gruppens musik är inte alls museal, här finns en del moderna infallsvinklar.
Som i At Last som framförs i mjuk balladstil eller det sköna Django Reinhardt-inspirerade gitarrspelet i Get yourself a new broom.
Detta är lättillgänglig musik lyssnaren blir väldigt glad av och stundtals har jag svårt att sitta still.
Ulrika Goliats Fredriksson har en ren och tilltalande behaglig innerlig röst och gör sångerna full rättvisa.
Musikerna är också drivna och bjuder på utmärkta solon.
Mest förtjust är jag i gitarristen Anders Ohlsson, som ibland spelar härlig Django Reinhardt-anda.
Finallåten You go to my head avslutas med ett par minuter långt enkelt trumsolo, ganska effektfullt.
JazzMaTazz ger ett mycket positivt intryck och visar att den här "gamla" musiken håller även på 2000-talet"
Tore Ljungberg, Orkester Journalen nr 5 Oktober 2011