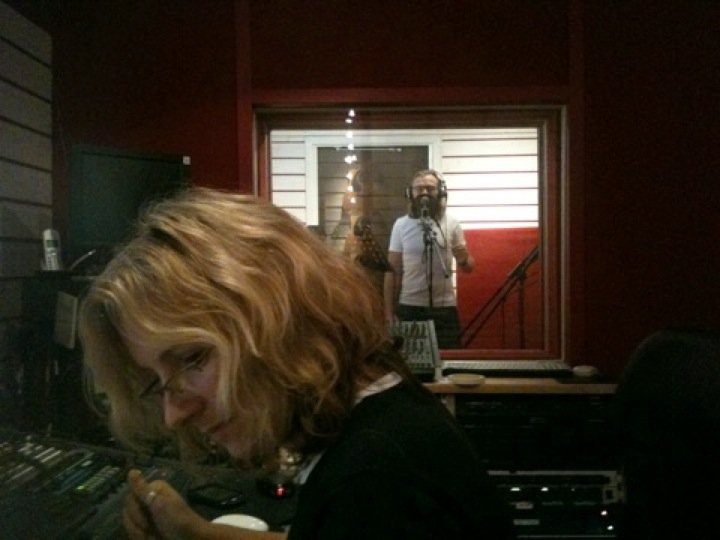 In fact, Patricia "Trish" is Ragdoll Production, so even if we´re hiring extra staff from time to time, we´re listing Patricias´ specialties here. 
Patricia is an experienced sound engineer & music producer. Her extracted professional profile would look something like this: 
Audio Engineer. Record Label and Studio owner. Record producer. Songwriter, Project & client coach. Audio & studio gear consultant. Audio engineer teacher for SAE Institute Sweden. Production & Live broadcasting engineer for Sveriges Radio, SMT Radio, Baluba, Munck, SVT, Eurosport, Endemol. Touring FOH sound engineer for several bands. 
Patricia was the president of the SSES  until 2016 (Swedish Sound Engineers Society). 
She´s also serving Försvarets "Fältartisterna", the Swedish Army Artist troops.
Some of our engineering specialties:
Recording real musicians & real instruments.


Session coaching for singers & musicians.

True sound engineering for high end quality results.


Production & arrangements: Transforming client songs from scratch demos into full productions. 

Live Drums recordings. 

Recording acoustic, stringed, percussion & brass instruments, electronic & amped instruments. 

Multitrack recordings.  


LIVE-band studio recordings with good track separation.

Mixing music, Radio & TV sound.

Specialized in music styles like: Country, Singer/Songwriter, Bluegrass, Jazz, Folk Music, World, Roots music. Americana, Western Swing, Pop, Rock, Blues, Funk etc.
Patricia har en talang att få akustiska instrument låta just akustiska, äkta. Det är nåt som jag tycker ytterst få studio tekniker har i dessa dagar. Hon är dessutom lyhörd och förstod mig oerhört väl när jag hade synpunkter alltså mycket lätt att arbeta med, en sak till hon har humor och är trevlig.  Magnus Norrman Singer & Fiddler, Lazy Farm Hands, Old Time Remedy
"Vi spelade in vår jazzskiva i denna hemtrevliga och proffsiga miljö. Patricia blev som en mentor för oss och kom med bra och konstruktiv kritik som lyfte oss ytterligare ett snäpp när vi fastnade i något. Ljudbilden på vår CD JazzMaTazz "at Last" har fått mycket fin kritik av HiFi folk samt kunniga och omtalade ljudtekniker, så vi har förstått att vi verkligen träffade rätt produktionsbolag. Att vi sedan fick den mastrad och hjälp med kontakter till CD pressning samt distribution av vår skiva, sparade oss mycket tid. Patricia som driver bolaget sätter kunden i fokus och gör sitt yttersta att få fram rätt ljudbild! Kan varmt rekommendera denna studio." Ulrika Goliats Fredriksson, sångerska i JazzMaTazz www.jazzmatazz.se
2012 October 23rd. Pre edited Back Ground Vocal Recordings with Marie Bäcke and Vivien Searcy in the Ragdoll Production Studio, Stockholm. Patricia Viguurs talking from the control room... Hard work. :)