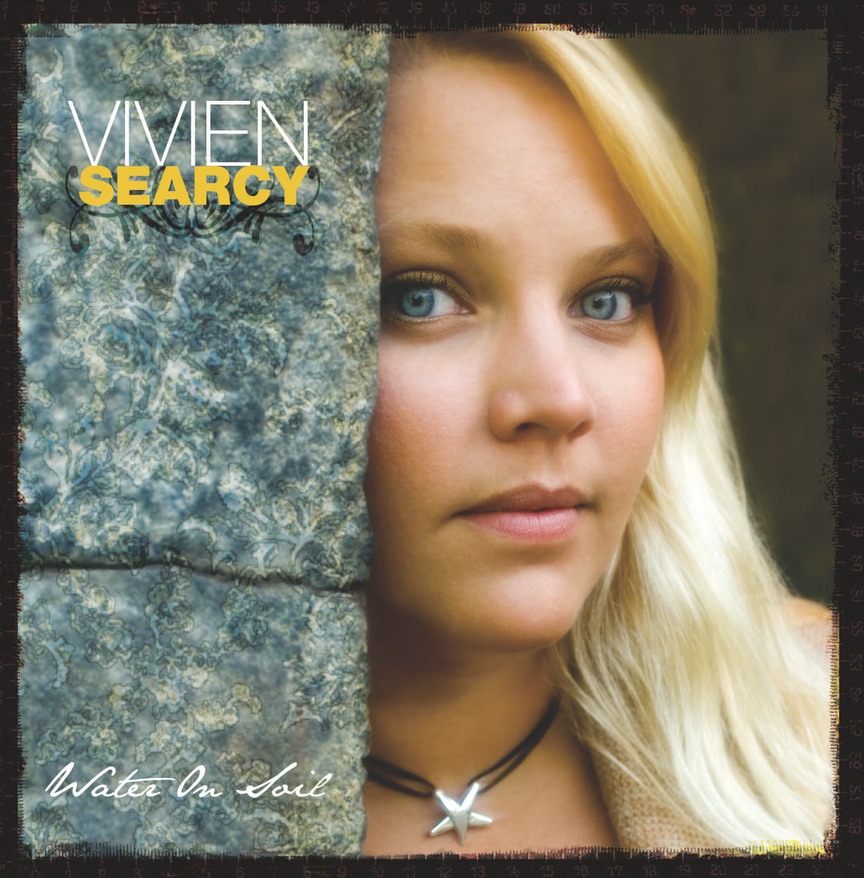 RAGCD611 Available on iTunes, Amazon, Spotify etc. 
CD also available on direct order  150;- SEK / €16 + shipping
Vivien Searcy- Water On Soil. Released November 2006  
Produced, Recorded & Mixed by Patricia Viguurs
CD containing 11 songs + additional music video of "Guitarman". 

  1. Local Place 3:03
  2. Touch 4:01
  3. Guitarman 3:57
  4. My Friend 3:29 $
  5. Water On Soil 3:51
  6. Dog Song 3:12 $0.99
  7. You'Re Coming Home With Me 4:04
  8. Another Rainy Day 3:35
  9. Talk To The Hand 3:23
10. Let'S Go Walk 3:49
11. Nothing More, Nothing Less 4:41
----------------------------------------------
"Water On Soil är en av de bästa svenskproducerade skivor i countryns mittfåra jag hört på länge..."  Magnus Eriksson, Svenska Dagbladet & Rootsy
------------------------------
"To six of the eleven songs, Searcy has penned her own words and melodies. Modern arrangements wrap around uptempo songs such as Local Place or My Friend. Then you also can listen to more low-key titles, like Touch or the title track Water On Soil. Searcy proofs that she has also got a sense of humor with Dog Song, a track she wrote with her producer and manager, Patricia Viguurs.
Beside the above songs, I personally favor Another Rainy Day and Talk To The Hand. Vivien is another good example, that US artists can be successful in Europe.
Bruno Michel. Country Journalist, Switzerland
------------------------------------------------